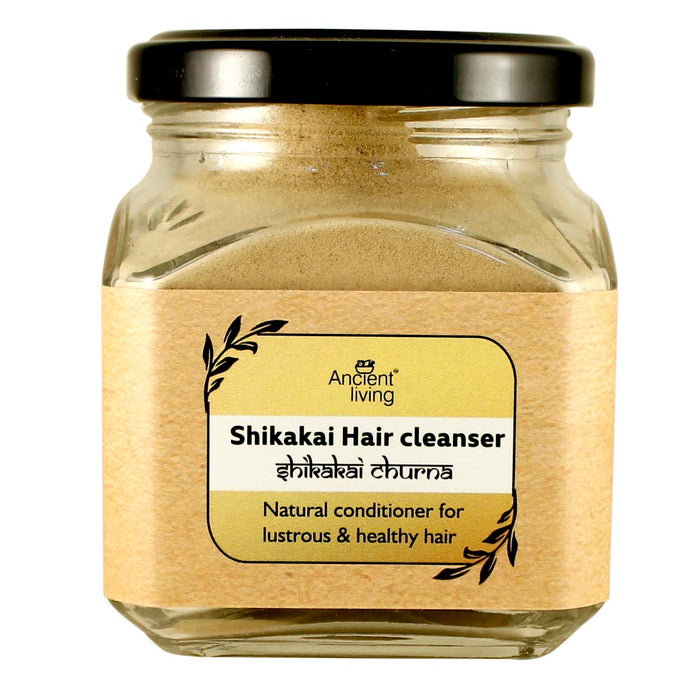 Ancient Living Shikakai Hair Cleanser - Jar - 100 gm
Original price
Rs. 275.00
-
Original price
Rs. 275.00
Shikakai has been one of the most trusted ingredients for hair cleansing in Ayurveda. It is a nutrient-rich herb that has traditionally been used as a hair cleanser. It makes a great natural alternative to shampoos which are loaded with sulfates and parabens. It deeply cleanses your hair and gets rid of dandruff. It is perfect for people with an itchy or sensitive scalp as it is a mild cleanser with low Ph and does not strip your hair of its natural oils. We bring this goodness of shikakai packed in a convenient form. Our shikakai powder is made from ground shikakai pods. Use our cleanser and witness long, lustrous and beautiful hair!
Ingredients
Shikakai
Benefits
It makes your hair softer and adds a natural shine to it. Its anti-fungal properties fight dandruff and cure dry and itchy scalp. It strengthens hair roots and gives you stronger, thicker, and healthier hair. It slows down and delays the appearance of grey hair. Its calm and soothing properties can heal irritated scalps and minor cuts. It is a natural detangler. Gently run your fingers through your hair while rinsing! It conditions dry hair and reduces hair fall. It helps in repairing and preventing split ends.
How To Apply
Mix a sufficient quantity of powder and water in the ratio of 1:4 in a mug or in the container with the lid. Whisk up a lather using your fingers or shake the container gently. Shaking creates a gentle foam on the liquid which is used to clean the hair.