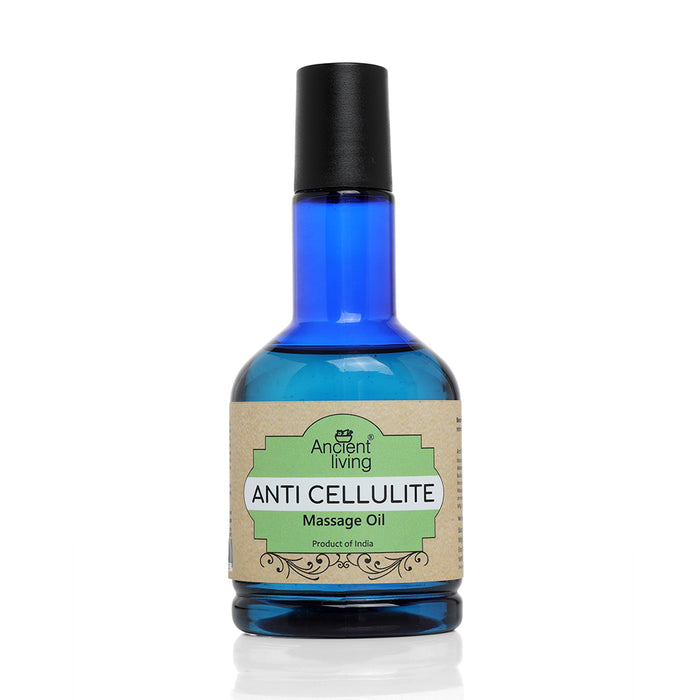 Ancient Living Anti Cellulite Massage Oil - 100 ml
Original price
Rs. 685.00
-
Original price
Rs. 685.00
Organic Anti-Cellulite Massage Oil is specifically designed to reduce the growth of cellulite in your body. It is a blend of organic oils such as jojoba oil, grapefruit oil, juniper berry oil along with other mineral-rich oils. They are known for their pain-relieving and toning properties.
Ingredients
Jojoba, Almond, Grape fruit, Cypress, Juniper Berry, Cedar wood, Clary sage, Lemon, Geranium.
Benefits
Our ingredients are handpicked and hold unique properties. Jojoba oil- It is cold-pressed and helps in the relaxation of your muscles and joints. Almond oil - Our cold-pressed almond oil keeps all its nutritional values intact and helps in moisturizing the skin and repairing tissues. Grapefruit oil - It flushes out toxins, reduces fat accumulation underneath the skin and helps slim the body. Lemon oil - It is diuretic in nature and thus reduces fat and cellulite. Juniper berry oil - It detoxifies the body since its a diuretic and is hence used for reducing cellulite. It also treats flabby skin and stretch marks. Clary sage oil - It reduces skin wrinkles, acne, and cellulite. Geranium oil - It tones your skin, balances hormones and detoxifies your body. Cypress oil - It treats cellulite by strengthening weak connective tissue and tones your skin. Cedarwood oil - It targets excess fat, removes toxins, and treats cellulite.
How To Apply
Massage with the oil gently on affected area