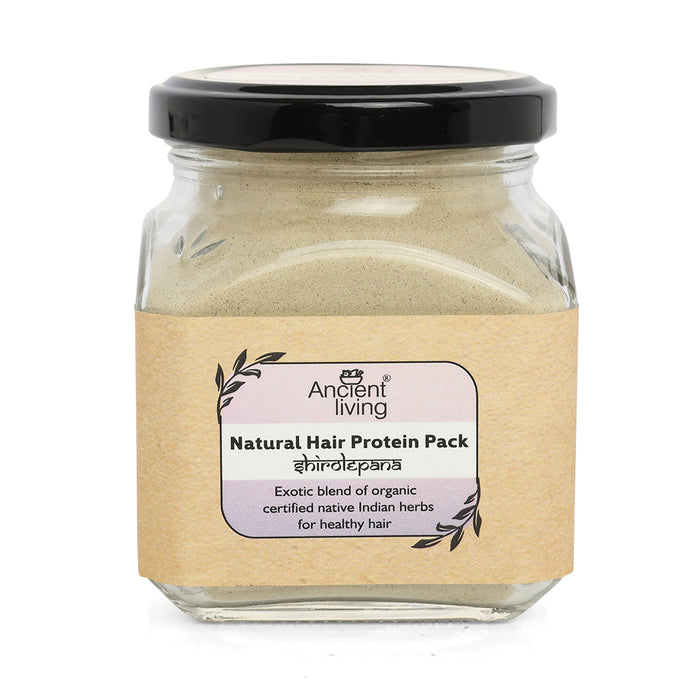 Ancient Living Natural Hair Protein Pack - 100 gm
Original price
Rs. 445.00
-
Original price
Rs. 445.00
Ancient Livings Natural Hair Protein Pack is a complete hair solution lavishing you with the nutrients you need to get lush hair. This pack contains fortifying herbs which add protein to make your hair stronger and rejuvenated. It is the perfect product for you especially if you are on a journey to repair or strengthen your hair.
Ingredients
Methi, Soya, Brahmi, Bhringraj, Amla, Neeli,Neem & Hibiscus.
Benefits
Methi and Soya have always been known as agents of hair growth and strengthening. Bhringraj prevents premature greying of hair while Neeli helps maintain rich natural pigment in the hair. Brahmi is known for its regenerative properties allowing your hair to grow stronger with every use. Amla, which is a rich source of Vit C and antioxidants, promotes hair growth. Hibiscus contains naturally occurring flavonoids which imparts shine and thickens your hair.
How To Apply
Step 1. Mix the Natural Hair Protein Pack with water or a cup of curd till you get a paste like consistency. Step 2. Add a teaspoon of lemon juice to the paste. Step 3. Evenly apply this paste to your scalp and hair and leave it for at least an hour before you wash it off.