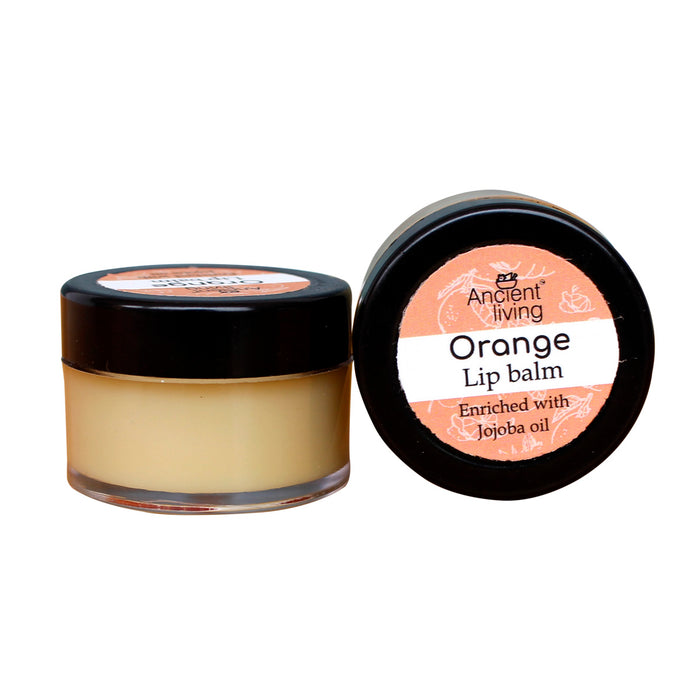 Ancient Living Orange Lip balm - 5 gm
Original price
Rs. 325.00
-
Original price
Rs. 325.00
Ancient Living Orange Lip Balm is a blend of the purest of skin-nourishing oils such as jojoba oil, orange oil, grapefruit oil, and almond oil along with other nutrient-rich oils. These oils moisturize and condition the lips while keeping them soft and supple.
Ingredients
Olive oil, Almond oil, Jojoba oil, Shea Butter, Beeswax, Ghee, Orange oil, Grapefruit oil, Vitamin E
Benefits
Olive oil It moisturizes your lips. The light texture of olive oil makes it a perfect non-sticky moisturizer. It is rich in Vitamin E which protects your lips from harmful UV rays. It acts as a gentle exfoliator and gets rid of impurities. Almond oil Our almond oil is cold-pressed which retains its nutritional value. It is enriched with vitamin E which makes your lips look healthy and gently cleans away the impurities and dead skin cells. It nourishes and keeps your lips supple. It soothes your lips. It is enriched with vitamin A and D which help repair dry skin. Jojoba oil It is enriched with vitamin E and B which hydrates and moisturizes your lips. It is quickly and easily absorbed into the skin which will keep your lips healthy. It protects your lips against pollution and restores moisture. Shea butter It is naturally enriched with vitamins A, E & F. It soothes and moisturizes your lips. It helps retain skin's natural oils. Beewax It helps to seal moisture. It is rich in vitamin A which protects your lips against environmental pollutants. It heals any damage that occurred to your lips due to its antibacterial properties. It soothes and softens your lips. Ghee It moisturizes your lips. It hydrates dry, chapped lips by locking in moisture. It lightens dark lips if you are suffering from pigmentation. Orange oil It is rich in vitamin C which keeps your lips supple and moisturized. Its antiseptic properties fight skin problems. Orange oil soothes your lips and uplifts your senses with its delicate, citrusy fragrance. Grapefruit oil Grapefruit oil is rich in antioxidants and vitamin C. Its antiseptic properties protect your lips from potential infections. It moisturizes your lips. Its exotic aroma keeps you refreshed all day! Vitamin E It acts as a natural moisturizer and rejuvenates dry, chapped lips. It contains antioxidants that neutralize the effects of sunburn.