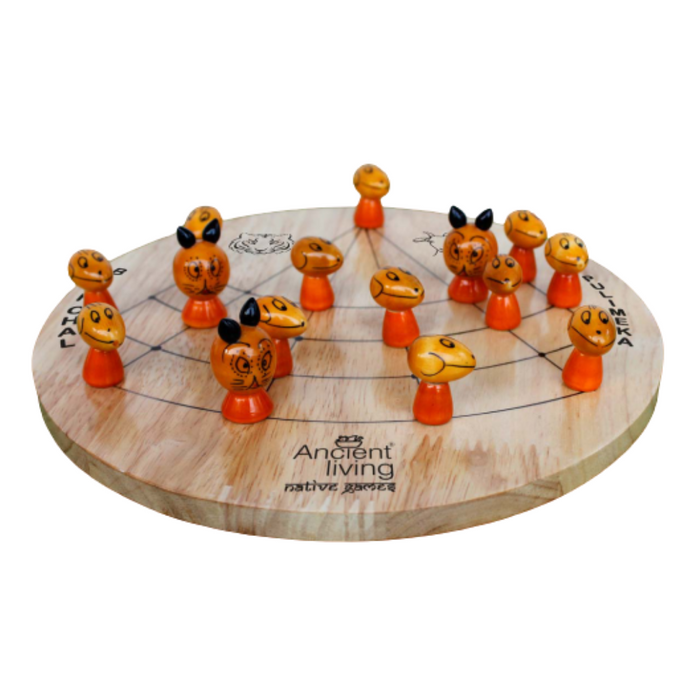 Ancient Living Puli Meka Board Game Round Wooden
Original price
Rs. 2,250.00
-
Original price
Rs. 2,250.00
Rs. 2,250.00
-
Rs. 2,250.00
Current price
Rs. 2,250.00
Puli Meka (Corner the Tiger)
A board game that takes you on a hunt played by two players
This game allows you the thrill of a hunt while sitting across a game table in your living room. A fight for supremacy between the hunter and the hunted ensues here.
Three tigers assigned to one player and a herd of fifteen goats to the other start the battle royal!
The show of strength is based on whether the herd of goats manages to vanquish the tigers, or the tiger once again proves he is the king of the jungle.
Dimensions: 36×36 cm