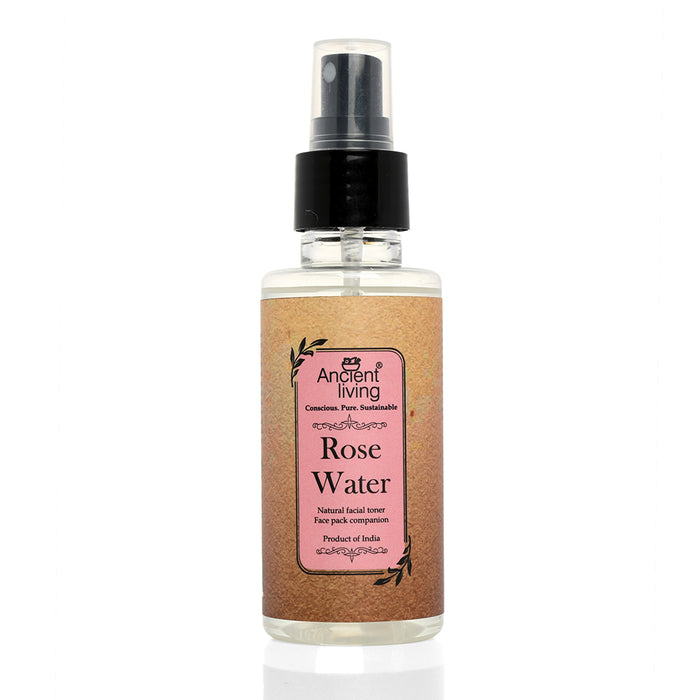 Ancient Living ROSE WATER - Spray - 100 ml
Original price
Rs. 355.00
-
Original price
Rs. 355.00
Ancient Living Organic Rosewater. Its exquisite fragrance is tender, uplifting, and soothing. A boon for both men and women. Ancient Living Organic Rose water is collected as a residue during the essential oil extraction of fresh roses. It is a natural hydrating facial toner with the cooling, soothing, & moisturizing properties of rose. Can be used any number of times.
Ingredients
Rose petals, distilled water
How to apply
Use it along with Ancient Living Face pack powder for a rejuvenating experience or splash on the face as required anytime for instant skin pickup in all seasons. Can be used any number of times. It is gentle enough to be used on children. Suitable even for mature, dry, inflamed, and sensitive skin types. (Can be used by men as a mild after-shave).