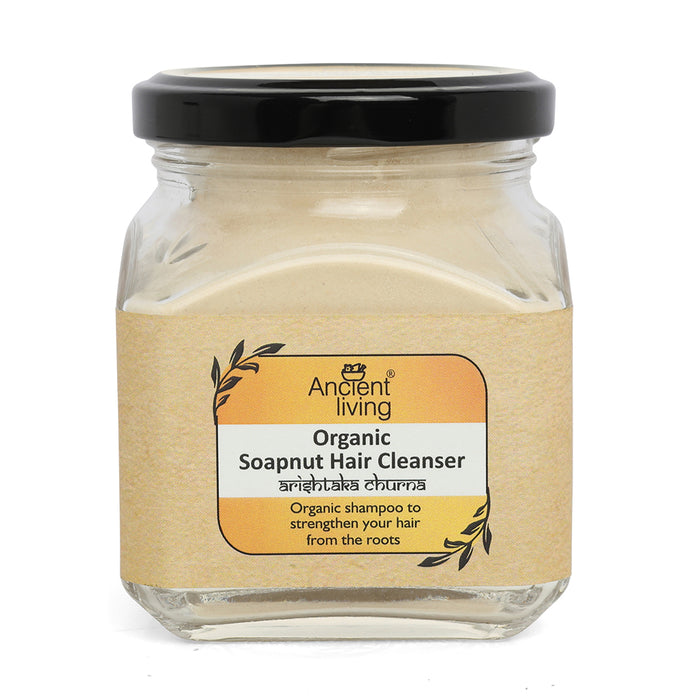 Ancient Living Soapnut Hair Cleanser - Jar - 100 gm
Original price
Rs. 275.00
-
Original price
Rs. 275.00
Soapnut also known as soapberries or reetha is a traditional ayurvedic herb. It is a common and a popular choice for hair care as it gives you beautiful and lustrous locks. Most of its benefits come from its plant which is rich in saponin. This promotes hair growth and gets rid of scalp impurities.
Ingredients
Soapnut
Beneftis
It promotes hair growth. It improves the thickness and makes your hair bouncy. It is called soapnut because it has a soapy texture that creates a mild lather. It deeply cleanses your hair and makes a great alternative to shampoos. It is rich in vitamins A, D, E, and K which impart shine and make your hair smoother. Soapnut is antimicrobial in nature. It is great to cure dandruff and other scalp impurities. It also possesses insecticidal properties which get rid of hair lice. It tames dry and frizzy hair, conditions it, and makes it more manageable. It detangles your hair, too. This makes it easier to style your hair to your heart's content. Soapnut can also reduce split ends to a great extent.
How To Apply
Mix a sufficient quantity of powder and water in the ratio of 1:4 in a mug or in the container with the lid. Whisk up a lather using your fingers or shake the container gently. Shaking creates a gentle foam on the liquid which is used to clean the hair.